Listing ID: 3115
Notting Hill Bearing, newly renovated condo You can enter now. Beautiful, luxurious, 7th floor, city view, north, good wind, not hot, 8 m 3 bearing, easy installment 6, 𝙭𝙭𝙭 code 3115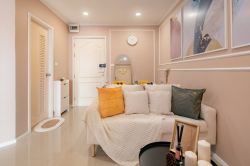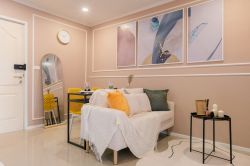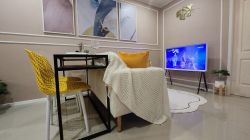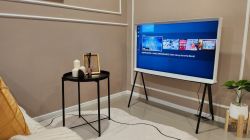 Notting Hill Bearing, newly renovated condo You can enter now. Beautiful, luxurious, 7th floor, city view, north, good wind, not hot, 8 m 3 bearing, easy installment 6, 𝙭𝙭𝙭 code 3115
Friends want to have their own condo. Talk to us at
Tel : 082-549-6669
(line) 0825496669
Room details #Notting Hill Bearing
contemporary style
Price only 1,790,000 baht
🌟 1 bedroom, 1 bathroom
🌟 Size 33.72 sq m.
🌟 High floor, 7th floor
🌟 City view, Sriwilai view + see the most shady green view North, good wind, not hot
🌟 Digital Door Lock
🌟 Bathroom with separate wet and dry zones with RAIN SHOWER
Renovated the whole room, very special
• Pamper music lovers with the Bluetooth Sound System, connecting the music in the room with a mobile phone. no matter what you are doing You can hear beautiful music throughout the room.
• Decorated in contemporary style. It is a contemporary decoration combining the past and the present together, elegant, warm and friendly. Improve the quality of life of the residents a lot.
• The living room and bedroom are clearly separated. Meet the needs of the most private life
• The kitchen is closed. No worries about the smell of food disturbing other rooms.
facilities
• Luxurious lobby hall with living set
• Natural garden, shady roof with a seat to relax and look at the city view in a chill way
• large swimming pool Separate children's pool - adults.
• Spacious fitness room
• Parking
• 7-Eleven (Seven Eleven) 450 meters
• St. Andrew International School 300 m.
• BTS Bearing 800 m.
• Manarom Hospital 800 m.
• Harbin Ice Bangna 800 m.
• Lotus Bangna 800 m.
• BITEC Bangna 2 km.
• Central City Bangna 4 km.
• Meteorological Department 1 km.
• 13 coins 4 km.
• In Soi Sukhumvit 107, it can be considered plentiful with many restaurants to choose from.
#Genie-property.com
🍀 Press to follow beautiful rooms, update before anyone else here.
Facebook : genie-property.com
Tel/Line : 0825496669